You step outside and feel the drop in temperature, the chill engulfs your body, and you realize that it's that time of year again:  AUTUMN!  It's time to take out the rake that has been sequestered for months in the back the garage.  Instead of dreading the tedious job of raking, you can enjoy the magical sprinkling of colorful bright leaves that cover your yard like a warm blanket.   The question here is…. Is your glass half empty or half full?
My glass is half full and here's how to fill your glass….
1. PLAY:  First take some photos and appreciate the beauty of it all, then jump in the leaves for some youth restoration. Lastly, throw them in the air for that energy release.  Have fun with what fall has to offer here in New England.
2. STRENGTHEN: Just as important as protecting your yard from decomposing leaves, you must also make efforts to protect your body from injury. When raking it's crucial that you engage your core muscles and thigh muscles to prevent joint, disc and muscle injury.  Get strong.
The following are a few exercises that can help develop the muscles of the legs and core. Consult your personal Physical Therapist as to whether or not they are appropriate for you specifically:
Squat
Wall sit
Lunge
SL Deadlift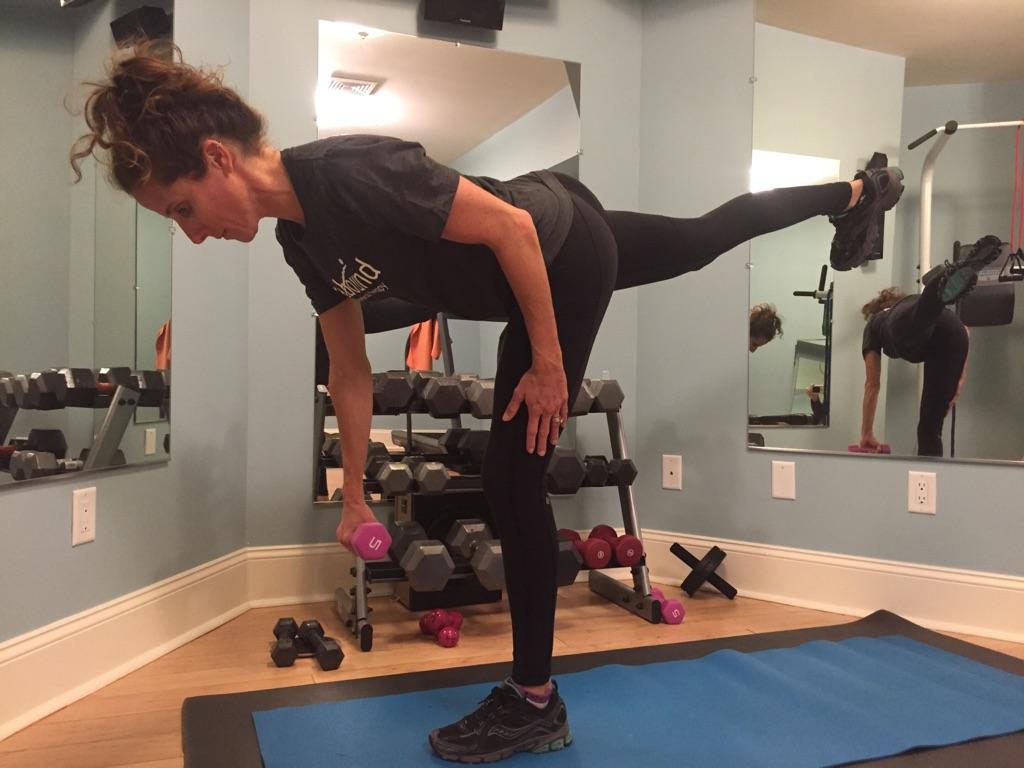 Plank
Dead bug
3. BODY MECHANICS:  Now it's that time to rake away that beautiful blanket of color to protect your yard. Raking is extremely therapeutic and does wonders for the brain, the body and the soul. There are several tricks to protect your spine from raking injuries. Avoid twisting and lifting simultaneously. Bend the knees, set our back properly and use your leg muscles to do most of the moving.  Keep the load of leaves close to your body. Stagger stance or use a wide base of support to help stabilize yourself and prevent falls.  Don't forget to engage your core, and if you don't know what that means ask your Physical Therapist. A quick few minutes of instruction can save you years of possible pain and limiation. Try and take frequent breaks, and my all time favorite…recruit a family member, a friend or a neighbor to help rake your yard.  Crank up the music and boogie your way to a clean yard and an injury-free back.  Make it fun this year!
If you follow these tricks, then you will certainly treat yourself to a very happy back!